This week's 52 things project is the 2010 chromedecay sampler CD. It comes in a handmade cardstock sleeve with one of 5 original photos, and contains a selection of new music by chromedecay artists. It's $3 plus shipping, or free with the purchase of any full-length release (while supplies last). Read more about this project below.
I often start working on a project idea for 52 things a number of weeks before it's completed and ready to show here on the site. This week's project is an example of that type of pre-planning.
I'd been thinking about putting together a sampler CD that would contain new music from chromedecay artists for 2010. It's important to me that chromedecay releases be unique in some way. The obvious trend has been toward digital-only releases, so I felt the unique quality for this CD sampler would be to emphasize the visual and handmade aspects of it.
I got an email from Snapfish at the beginning of the year, advertising 50 prints for 50 cents (plus shipping costs). I started thinking about what I could do with 50 prints, and realized they'd make great cover art for a small CD-R release.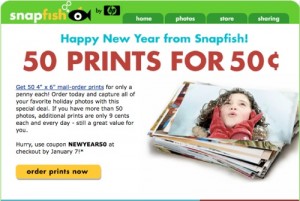 I then started going through my iPhoto library, looking for photos that would make good covers. I settled on using these 5 photos, with 10 copies of each, for a total of 50 prints:

The prints were 4×6 inches, so I uploaded versions that had a 2″ strip of black to one side in order to produce a final image that was 4×4 inches square. After they arrived, I spent 15 minutes or so cutting off the black strip to produce a final 4×4 square image:

After a bit of work, I had all 5 sets of cover photos cut down to size:

I then set the cover photos aside, waiting for the right time to complete the assembly of the covers. This week, I spent some time in Photoshop creating the overall cover layout, including placement for the cover photo.
I also used the time between the first of the year and now to solicit new material from some of the chromedecay artists. I got great material from both Joshua Schnable and Rob Theakston, longtime contributors to the label. The final tracklist ended up being this:
Cultivating – Rob Theakston
1970 Sumeria – Joshua Schnable
11-14-2009 – Bill Van Loo
5/52 (Rhodes & Reaktor) – Bill Van Loo
1970 Sumeria (Bill Van Loo's JPL remix) – Joshua Schnable
Vostok Station – Joshua Schnable
Overextended – Rob Theakston
The End of It – Bill Van Loo
Dust Bred – Bill Van Loo
After finishing the layout for the CD sleeve, it was time to print, cut, fold, and glue. Here's a short video describing that process:
9/52: chromedecay 2010 label sampler CD behind-the-scenes from chromedecay on Vimeo.
You can see more photos of the whole process below:
9/52: 2010 chromedecay sampler photos on Flickr
I'm very pleased to announce that these are now available. As mentioned above, it's $3 plus shipping, or free with the purchase of any full-length release while supplies last.